I've decided to spread my wings & add another linkup for my Friday Five that I've seen all over the place - 5 on Friday.
This Friday I'm gonna with "Five Reasons I'd Like To Be An Avenger". Yes, if you have not read me before, I am a nerd. Tee hee!
1. Fight the bad guys.
Ah, who wouldn't want to be all bad ass & beat up on the bad guys trying to destroy all mankind & take over the Earth?!
2. Awesome toys.
Tony Stark really comes up with some amazing toys to use against the bad guys...& his own team, like Veronica. She's cool & I'd love trying to go head to head with The Hulk on a bad day with her.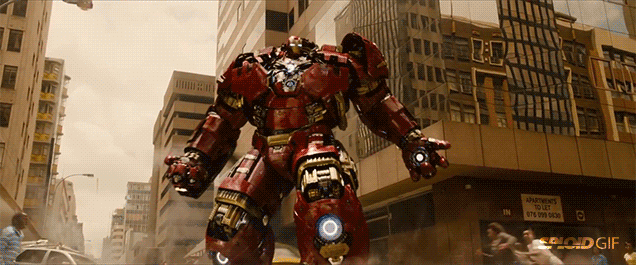 3. Scarlet Witch.
In all honesty, I just really wanna be her, I think that she's SO cool with her awesome powers - mind control & such. Sweetness! She's gonna be a great addition to the team, I think. :)
4. Nick Fury.
No other BAMF could play Nick Fury better than Samuel L. Jackson. I mean, really, would you wanna mess with a man with an eye patch that runs a organization with "mutants"? Didn't think so.
5. The Eye Candy.
Can I stop for a moment while fighting bad guys & check these beautiful, beautiful men out around me?! Sexy! ;)
I apparently like the Chrises. Ha!