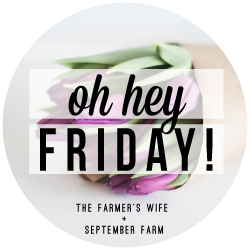 It's Friday! Awhoo hoo! Now, just to get to the end of the workday would be good.
My five for this day are my five latest Instagram posts...mostly because I don't have another other idea on what to do & it's easy.
"
To say that Tyrion is bigger than Magic is an understatement! Ha!
#CatsOfInstagram
"
If you wanna follow me on Instagram, you can do so by clicking here.
If you wanna join the linkup, you can do so by visiting Karli over at Sept. Farm.