IMDB's summary: "
In the dead of a Wyoming winter, a bounty hunter and his prisoner find shelter in a cabin currently inhabited by a collection of nefarious characters.
"
My thoughts: am I a HUGE Quentin Tarantino fan? No, not really. I really enjoyed Django Unchained but that's about it. He's nobody that I get excited about, I know that people really do love his work & such (my hubby is one of them) but I don't watch movies for who directed them.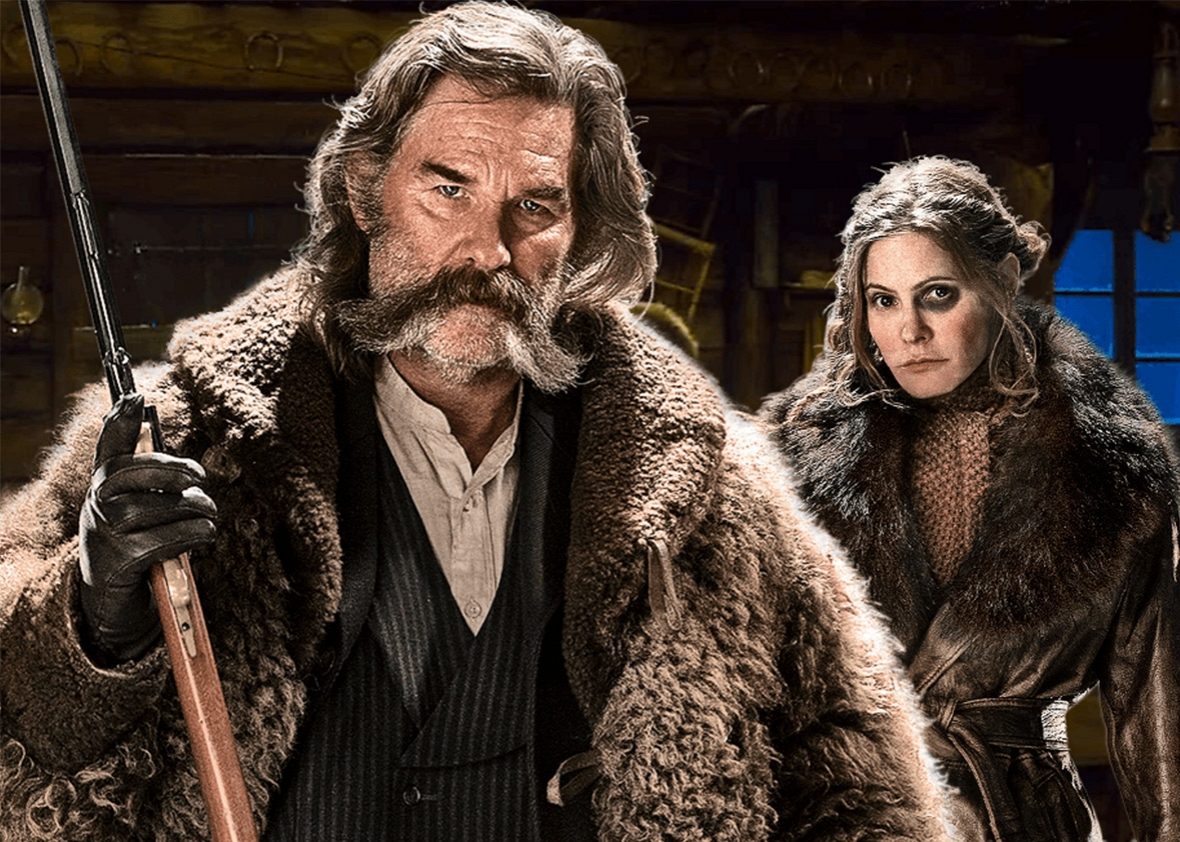 I loved Jennifer Jason Leigh's character - a potty-mouth gal who didn't care what you thought about her & would still tell you off with her front teeth knocked out. Ha! All of the actors were pretty dang good, there is never a shortage of good acting in Tarantino film, that's for sure. There is also not a shortage of blood & swearwords flying.
Was it entertaining? Yes. Was it really long? Oh yea. Is it something I would watch again? Probably not. So, Django continues to be my favorite Tarantino flick.
The Hateful Eight's Grade: