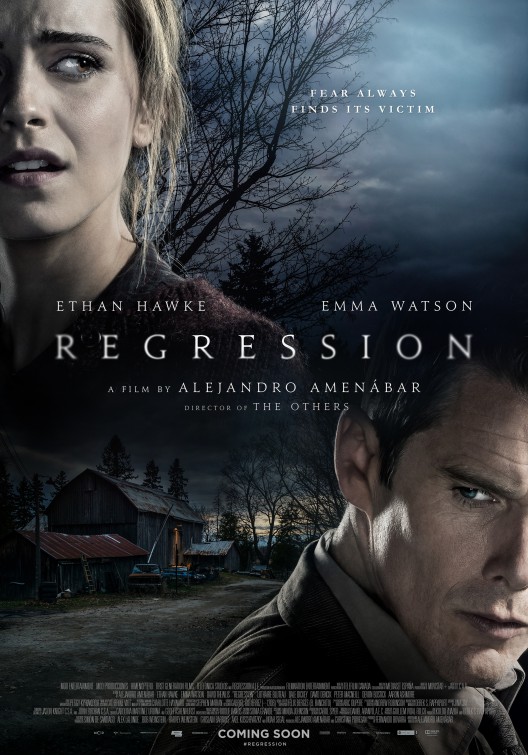 IMDB's summary: "
A detective and a psychoanalyst uncover evidence of a satanic cult while investigating the rape of a young woman.
"
My thoughts: I was pretty excited to see what this movie had in store for me cuz it was right up my alley & I love me some Ethan Hawke & Emma Watson. By the end, almost two hours later, I still had no idea what had happened. It took a long time to go pretty much nowhere.
I was not impressed & I pretty much looked like these folks throughout the movie. I paid attention, I'll give you that but I kind of felt robbed at the end as I was waiting & waiting for something big to happen & it just didn't take place.
Regression's Grade: