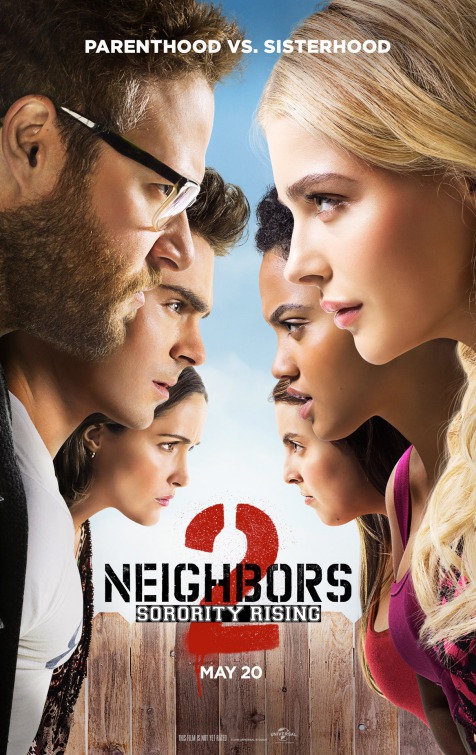 IMDB's summary: "

When their new next-door neighbors turn out to be a sorority even more debaucherous than the fraternity previously living there, Mac and Kelly team with their former enemy, Teddy, to bring the girls down.

"
My thoughts: Anything with Seth Rogan & I'm pretty much in. Plus, I had the added bonuses of Rose Bryne, Zac Efron & the adorable Chloe Grace.
Was this as good as the first? Sure. But I didn't go out & buy the first one so it wasn't too high on my radar. But still an enjoy laugh from time to time. So, I would say that it's worth the viewing.
Neighbors 2: Sorority Rising's Grade: