Why, hello, everyone. 'Tis that day of the week when we all pick five things to talk about. So, if you would like to linkup you can head on over to

April

.
My five this week are some things that scare me: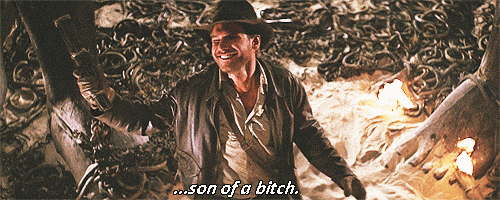 1. Snakes. Indy & I have that in common - we hate snakes. They are horrible & have no souls. No jokes - no limbs, no souls. My cousin just sent me a picture of her son near a snake & I told her that I have that picture saved so I can use it against her when I want to take him away from her. Ha, ha!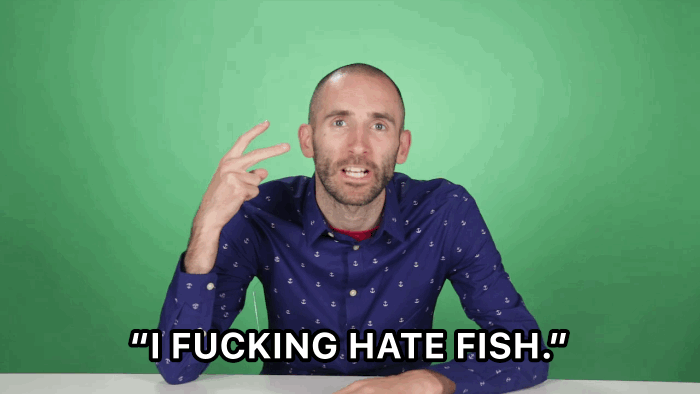 2. Fish. I hate fish. They are smelly & slimy & pokey & ugly. & don't even get me started on Muskies or Northerns or Piranhas - I would throw my first born in the water just so I could get away from those beasts.
3. Sleeping bags. I loathe sleeping bags. I get claustrophobic in them & fear that I will get stuck in it & it will tighten around me cutting off my air. So scary. Hate them.
4. The Nun from The Conjuring 2. She really does freak me out. I thought the old lady in Insidious was bad, she's got nothing on my fear of The Nun. My fear is so real that my husband, being as great as he is, bought a poster of her for me for Christmas & he wanted to hang it in our bedroom. That wasn't going to happen for two reasons:
1. Because it's not adult bedroom decor; &
2. Oh, just the fact that she would possess me while I was sleeping & make me kill my family.
5. Mirrors. It's not so much in the day, they are fine in the day. It's at night when I have to go pee & I don't want to turn on the light. I think that it goes back to the whole Bloody Mary thing. Eeek!