It's Wednesday so it's time to do some confessing & some hashtagging. You can join in by visiting Laura over at
Life with Lolo
&/or Nadine at
Life By Nadine Lynn
.
I confess...
that Sunshine & I already had the conversation on moving to Canada if Donald Trump becomes president. British Columbia, here we come! #AnyoneButTrump #BuildAWallAroundTrump
I confess...
that I plan to eat nothing but junk food on Saturday while the hubby & stepdaughter are gone. #LivinLikeImSingleAgain #CouchLife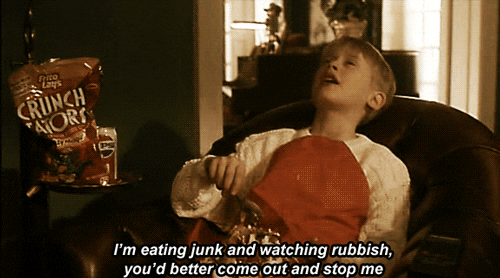 I confess...
that I am so excited to reveal what I got in my Mother's Day Mom Exchange. I was like a frickin' kid on Christmas morning after reading the card. #HintHarryPotter #HintColoredPencils
I confess...
that I'm turning into one of those crazy tea drinkers & I'm okay with that & anyone that isn't can SUCK IT! Ha! #WannaReadMyTeaLeaves #Hippie