IMDB's summary: "
From the biggest elephant to the tiniest shrew, the city of Zootopia is a beautiful metropolis where all animals live peacefully with one another. Determined to prove her worth, Judy Hopps becomes the first official bunny cop on the police force. When 14 predator animals go missing, Judy immediately takes the case. Partnering with a smooth talking fox named Nick Wilde, Judy must piece together all the clues as to where the predators are and who is behind it all.
"
My thoughts: I'm a sucker for Disney & if you are not...well, you're weird. Ha! Anywho, every since I saw the preview for this with the sloth, I knew I had to see it. I mean, the DMV run by sloths, that's funny stuff right there!
I thoroughly enjoyed the movie. It had Paul & I giggling right away especially about the Hopps having 275 children. Ha, ha! It was super cute & appropriate for all ages. I would totally watch it again & may even think of purchasing it. So cute.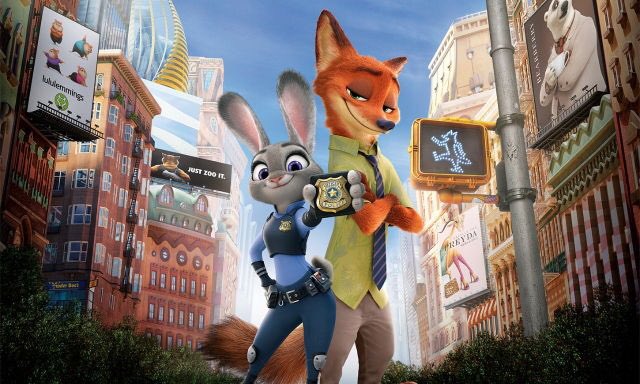 Zootopia's Grade: